Owners, trainers, hosts, hostesses and office staff: everyone at the Bert Hellinger Institute is passionate about systemic work.
Meet our experienced and passionate team!
Barbara Hoogenboom
Owner | Trainer
Co-owner, director and systemic facilitator at the Bert Hellinger Institute Netherlands. Studied Business Administration, worked over a decade in financial organizations in management positions in the Netherlands and abroad. Then she worked as independent mediator in organizational and family conflicts for 11 years until 2015, when the systemic work fully took her into service.
Barbara: 'I am constantly curious to find out what the good (systemic) reasons are that things are the way they are. Zooming out to wider systems is part of my natural way of being and doing. Always ready to be courageous ánd vulnerable. Not afraid of harsh reality ánd in service of mildness and gratitude. I love to spread systemic work as a healthy virus (…) through trainings, workshops, constellations and coaching.'
She lives with her husband Michiel, three children and dog Tex in the beautiful old countryside of Texel.
Barbara: 'I enjoy how the Texel sheep are hopping funny in the meadow and I feel vital, partly thanks to the year-round swimming in the (Wadden) sea.'
Sandra Hardenberg
Owner | Operational management
Since 2016 I have been working at the Bert Hellinger Institute as an office manager. With my versatile sensitivity I connect different lines together in the whole. As a spider in the web I like to be versatile; student administration, planning training courses and workshops, organizing seminars, managing the website, etc. I am also responsible for operational management and I am co-owner of the Bert Hellinger Institute.
Together with my husband, daughter, son, cat and guppies we live a stone's throw from the Bert Hellinger Institute in beautiful Meerstad.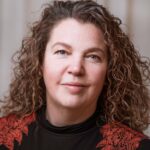 Marion Latour
Owner | Trainer
My name is Marion Latour and I am working at the Bert Hellinger Institute as a trainer and coach. Providing training and workshops in the field of systemic work in organizations is my specialization and passion. How can you awaken systemic consciousness and intelligence in organizations?
I also enjoy working with the systemic wisdom of horses, therefore I provide the systemic workshops with horses on both personal and organizational issues of individuals and teams.
I give courses and workshops in both Dutch and English.
In the past 19 years I have had several leadership positions within the fire brigade and the police. Since 2013 I combine systemic knowledge with my work at the fire brigade. Each organization has systemic intelligence, but every organization has its own ways to discover it. I find it a challenge to unravel that puzzle.
Together with my partner and his children, we enjoy nature, our horses and other animals on our farm at an inspiring place in Drenthe.
Bibi Schreuder
Owner | Trainer
Bibi Schreuder
Owner | Trainer
I am Bibi Schreuder, co-owner and trainer at the Bert Hellinger institute Netherlands. From a great love of learning, I grant people their own learning process and support them in this. To let people get a grip on systemic thinking, I have developed many exercises. I appear to be a keen observer, with humor and love for the profession.
Systemic pedagogy came from my educational background. I find it interesting to systematically understand themes such as "bullying", "learning difficulties", "autism", but also health issues. With constellations and through systemic coaching I support people in their movement in life or work.
I give workshops and training in different countries (in English). I completed the Gerrit Rietveld Academy in Amsterdam and worked in secondary vocational education from 1976 to 2001 as a teacher in drawing and art education, and as an internship supervisor and coordinator.
Married to Jan Jacob Stam, mother of our (already mature) son and daughter. I have always been fascinated by the forces that occur in nature.  I can immensely enjoy the beauty of a tree that has re-erected its snapped branches after a period of ice years ago. I also see systemic work as forces of nature that you cannot deny; you can only work with it.
Yvonne Lonis
Owner | Trainer
I have been working as a trainer and coach for over twenty years. Until 2003 I worked for various organizations including the Judicial Institutions Agency. Since 2004 I have run my own training agency and focus primarily on leadership development, team building, personal development and communication through training, coaching, peer review and process guidance.
From the moment I came into contact with constellations and followed various training courses I have my systemic glasses all the time on, and I integrate my systemic view into my work, where possible. I supervise workshops with family and organizational constellations. I give various courses and I am a systemic coach. I enjoy training, contributing to the dissemination of systemic work, and to tap into systemic awareness that is already there, in students, organizations and in society. My style is characterized as practical, decisive and connecting.
I am married, live in the middle of the country and I am the mother of two (adult) children.
Jochen Beyer
Owner | Trainer
Jochen Beyer
Owner | Trainer
My name is Jochen Beyer, I was born in northern Germany at the end of 1967. When I was two and a half years old we moved to the Netherlands where I grew up and still live. Via South Holland (Rotterdam) and Noord-Brabant (Vught) I ended up on the "Hondsrug" in Drenthe (Gieten). Again close to my birthplace.
From a chemical technological background, I have increasingly made the shift from chemistry between substances to chemistry between people. I have followed various systemic training courses, including at Wind Office (systemic coaching with horses) and at the Bert Hellinger Institute. I feel grateful and proud to have been able to translate Bert Hellinger's biography from German into Dutch.
Within the Bert Hellinger Institute you can meet me at workshops, setups and training courses.
I am particularly fascinated by the simplicity and at the same time the complexity of the Systemic work. Phenomenologically aware of what is and recognizing this continues to fascinate me.
I also have my own BeyerEnzo coaching and training agency for individual and team coaching and training. Especially focused on attitude and behavior and in interaction with each other. For this I often work with crisis teams from the security regions.
Together with my wife Marion Latour we often give workshops and trainings in which we use the systemic wisdom of horses. We do this both at home and abroad.
Finally, or actually first, I am the proud father of four (almost) adult children. They are an inexhaustible source for lifelong learning for me.
Petra van de Kop
Owner | Trainer
I am Petra van de Kop and I provide the Training Systemic Advising at the Dutch Bert Hellinger Institute. I work as an advisor, coach and process supervisor and coach people, teams, organizations, neighborhoods, areas and networks for sustainable innovation. I enjoy looking at organizations as living systems and discovering, developing and contributing in co-creation to changes that are meaningful for people, organizations and society.
My love for living systems started early. As a child I wanted to become a forester or farmer. I went to the Agricultural University of Wageningen, graduated Cum Laude on 'Land Use Systems' and worked for fifteen years as a consultant for various organizations at home and abroad. I regularly saw how people and projects broke with all kinds of good intentions. With systemic work I discovered glasses to gain insight into the sometimes tough undercurrent of change and renewal processes, and learned to use my own awareness as an instrument. Every time I am impressed by what that sets in motion.
I am married, mother of three teenagers and live in Wageningen. I like to wander through nature, often with a camera. I like to cook with fresh vegetables from our field. Outside and with Qigong I recharge, and find new inspiration.
Maaike van der Heiden
Affiliated trainer
Maaike van der Heiden
Affiliated trainer
My name is Maaike van der Heiden and I have been working at the Bert Hellinger Institute since 2018. You can come across me as a trainer and compiler with in-company training and coaching, social issues and in the training courses. In addition to this work, I have had my own coaching practice since 2006, in which I use work or an activity as much as possible (such as climbing or running).
In 1998 I started at the theater school in Arnhem, but soon I changed my studying life for an unstoppable passion: traveling. For almost ten years I have combined traveling with various activities. In the end my wish to make a contribution grew and I started to become a trainer and coach.
What continues to fascinate me is growth. From an individual, from an organization, from nature and from the bigger picture. For me, systemic interventions are a logical, indispensable part of growth. I smile when I have been allowed to contribute to the continuous flow of development.
Ik woon samen met mijn vriend en onze twee jonge kinderen in Mook. Mijn creativiteit komt tot uiting in de liefde voor koken en verder houd ik van Cross Fit en reizen (ik kan het niet laten).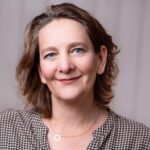 Marije Boot
Affiliated trainer
My name is Marije Boot. A northerly living in the south.
With a study in education and teacher training as a background, I now work in the educational field for over 20 years.
Since my first encounter with systemic work, I have been really touched by this way of looking. After the System Dynamics in Organizations course, I also followed the Systemic Intervention and Family Constellations for Organizational Constellators courses. In my work as an organization consultant, I coach teams and individuals from a systemic perspective.
After a very intense retreat, I felt that I would like to contribute to society and education for the future. For me, the Systemic Pedagogics program is a wonderful way to pass on the ideas that Bibi Schreuder has put into this program.
I have a lot of fun in my work and I get a lot of satisfaction with that. In addition, I enjoy sporting activities (running and tennis) and I go to Uganda every year to guide young people there to shape their own future.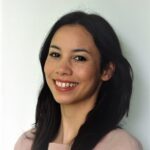 Lisa Djasmadi
Course Administration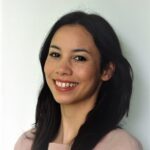 Lisa Djasmadi
Course Administration Alla Atroschenko
Financial Administration Alla Atroschenko
Financial Administration
Rudolf Boerema
Host | Handyman
Rudolf Boerema
Host | Handyman
My name is Rudolf Boerema and I live in Eelderwolde. Since May 2016 I have been working for the Bert Hellinger Institute. In addition to being a host, I am also a handyman, gardener and driver for the Bert Hellinger Institute. In my spare time I am a volunteer at the Bloemencorso Eelde for the Eelderwolde district and I also like to ride my motorcycle.
Angelique
Hostess Amsterdam
Angelique
Hostess Amsterdam
I have cared for my family for years. When I first experienced a family constellation a few years ago, I became very enthusiastic about what this work does for people. As a result, as a hostess I can imagine what is needed for our participants. I think it is important that our visitors can feel at ease with us.
I provide lunch and interim refreshments at the Amsterdam location and I also keep the building clean and tidy.
I live in Amsterdam with my two adult children and a whole series of pets. I also love good food and enjoy life.
Farzaneh Niknafas
Hostess Groningen
Farzaneh Niknafas
Hostess Groningen
Iveta Apine
International affiliated trainer
Iveta Apine
International affiliated trainer
I am Iveta and my experience comes from working with organizations and leaders as a business trainer and executive coach for seventeen years. I believe that when doing something for more then ten years, we start to really understand what we are actually doing. This was the moment I discovered systemic work and grew into it with Bert Hellinger Institute The Netherlands. For me, systemic work has become a way to relate to the world and bring my input to families, organizations and societies.
I am founder of Systemic Constellations Center Riga providing organizational and family constellations trainings, systemic coaching and transformational processes facilitation. Coming from Riga, Latvia, which is a part of the world with rich unfolded systemic history, this is a journey of constant discoveries which I share with training participants and blog readers. I work in three languages (Latvian, English and Russian), locally and internationally. I am happy to be affiliated trainer of Bert Hellinger Institute The Netherlands and part of the knowledge tank and community created.
Subscribe to our newsletter
We send the latest blogs, vlogs and our course offerings monthly through our newsletter. Stay informed and subscribe.
Subscribe
About the Bert Hellinger Institute
People are constantly evolving. With each other, without each other. In families, in teams, in organizations. Systemic thinking makes us aware of the "why" of our being and doing. Organizational and family constellations create room for movement. The BHI provides courses, workshops and training programs in the field of systemic work, constellations, leadership and coaching. This is how we contribute to the development of people, organizations and society.
EVENT